A
Humain
adventure
With daring
as our watchword
First steps for the Société de Producteurs de Mailly Champagne - Champagne MAILLY Grand Cru
Founded in 1929, Champagne Mailly is one of the oldest cooperatives in Champagne. That year 24 local grape growers with vineyards exclusively planted in the Village of Mailly Champagne, joined forces to secure a better price for the wines they sold to the Champagne Houses.  
They bought a piece of land at the entrance to the Village and constructed a large building intended to house a wine press and a vat room.

Their plan was to install an innovative three-tier gravity-fed system that would take advantage of the slope in the ground.

But the Champagne Houses were having none of it, keen to discourage any attempt to increase the price of their bought-in grapes. So for the first two years of its existence, the newly formed Mailly wine company did no business at all.

With no money coming in, our 24 growers decided to go it alone, never mind that they had no financial backing and no facilities of any kind. They would make and market their own Champagne wines using rented equipment and recycled bottles. And they pulled it off, to the tune of 3,600 bottles of Mailly own-label Champagne.

Eighteen months later, they sold the lot – all 3,600 bottles to a single buyer. It was their first sale since the company was founded and they did not intend to stop there. 

No sooner had they banked the cheque, than they ploughed the profits back into the business, bought a job lot of 50,000 bottles and got started on their second bottling.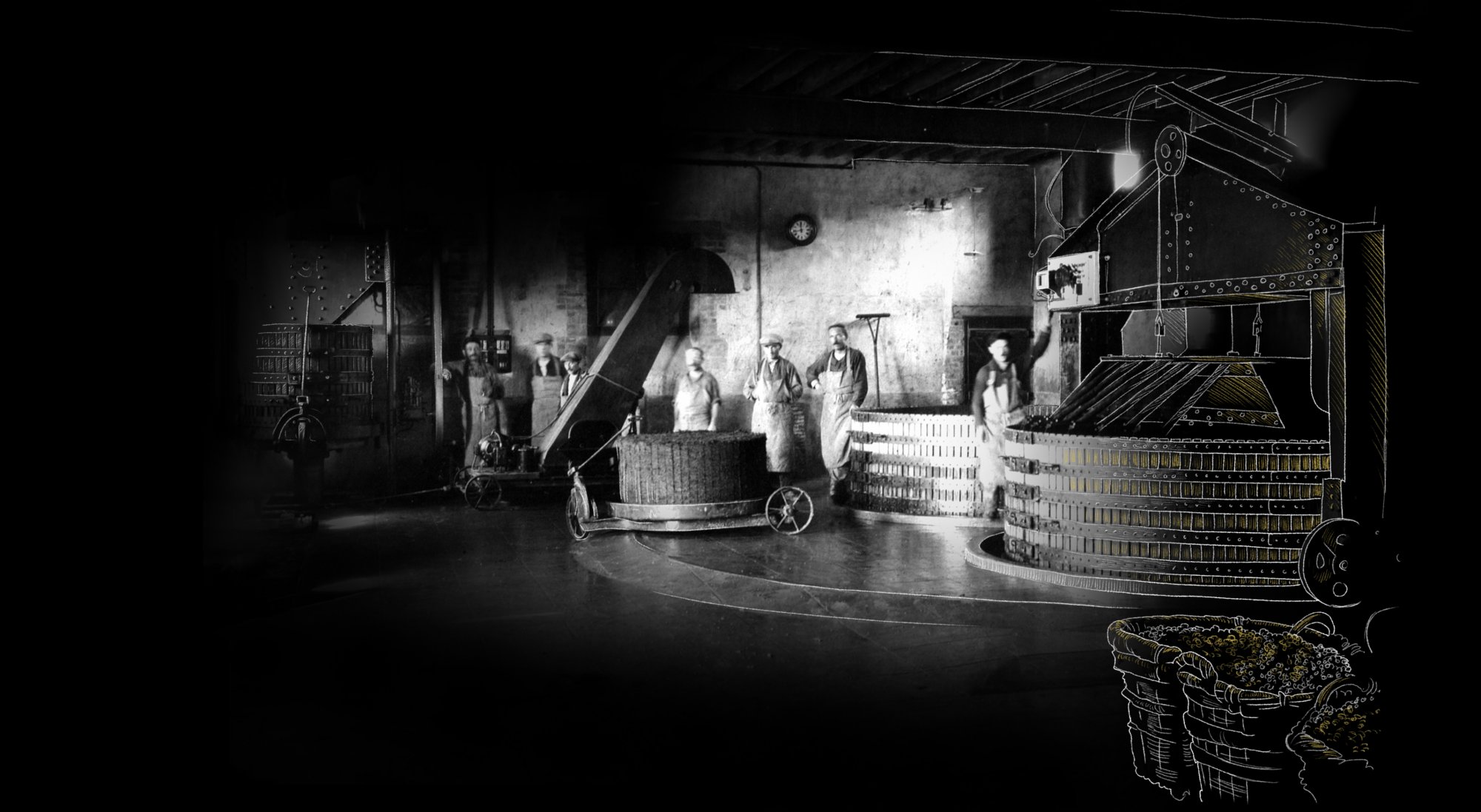 Together
to the top
Determination against
all odds 
In 1929 our new-born company had no cellars – which play a critical role in the making of Champagne.  
So our President and founder, Gabriel Simon, a former engineering officer who had dug trenches in World War I, decided to "use the same approach in peacetime as we used in the war."
In the winter of 1931-1932 winegrowers armed with shovels and pickaxes dug out a 15-metre long cave 19 metres underground, accessed by a flight of 77 steps carved out of the chalk. It was the start of the kilometre-long stretch of cellars, dug over the course of the next thirty winters, where Mailly wines are matured today.

That achievement was the founding act of MAILLY GRAND CRU: an association of Mailly Champagne producers who joined forces under a motto that summed up everything they stood for: A la tête par la main (together to the top).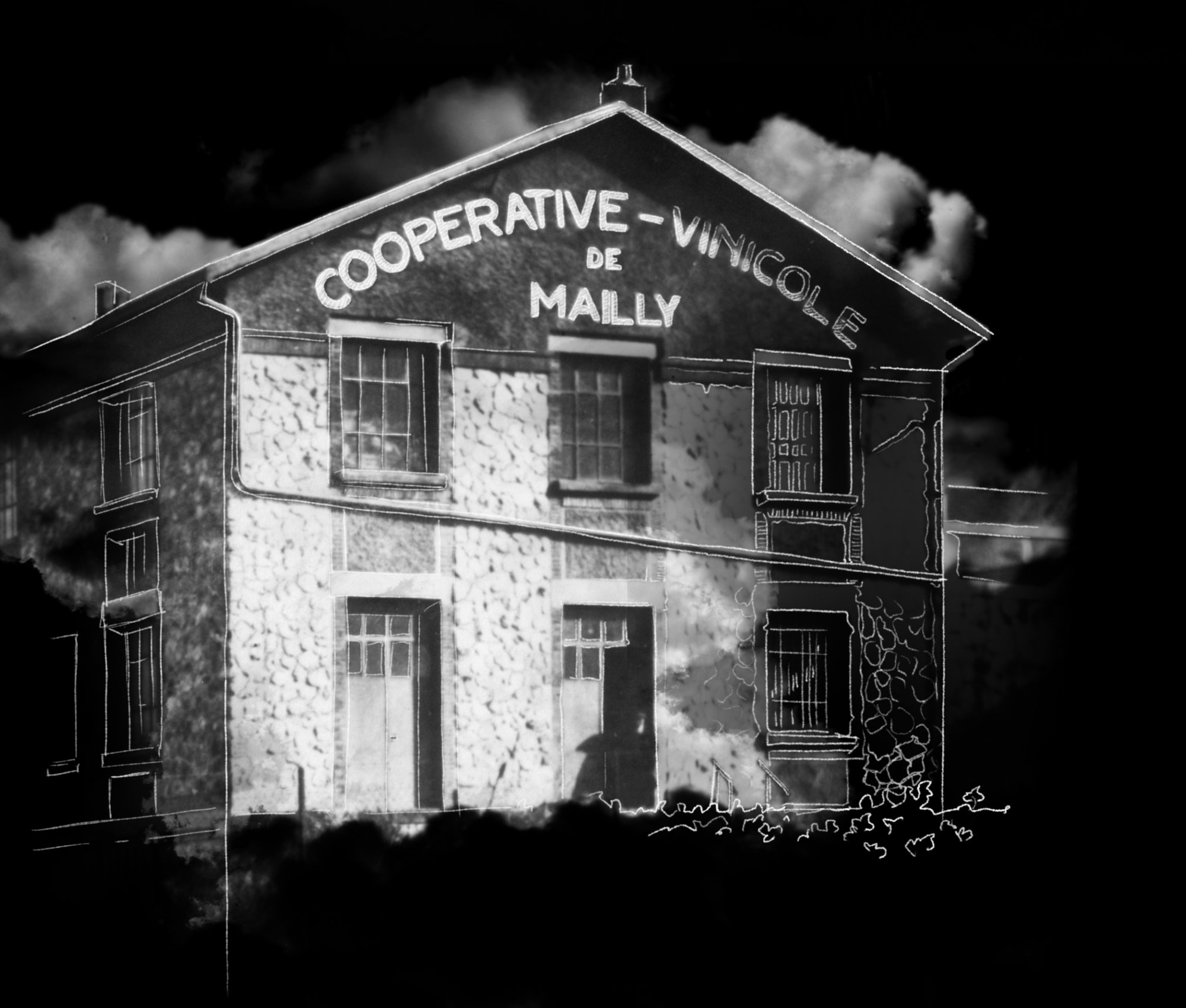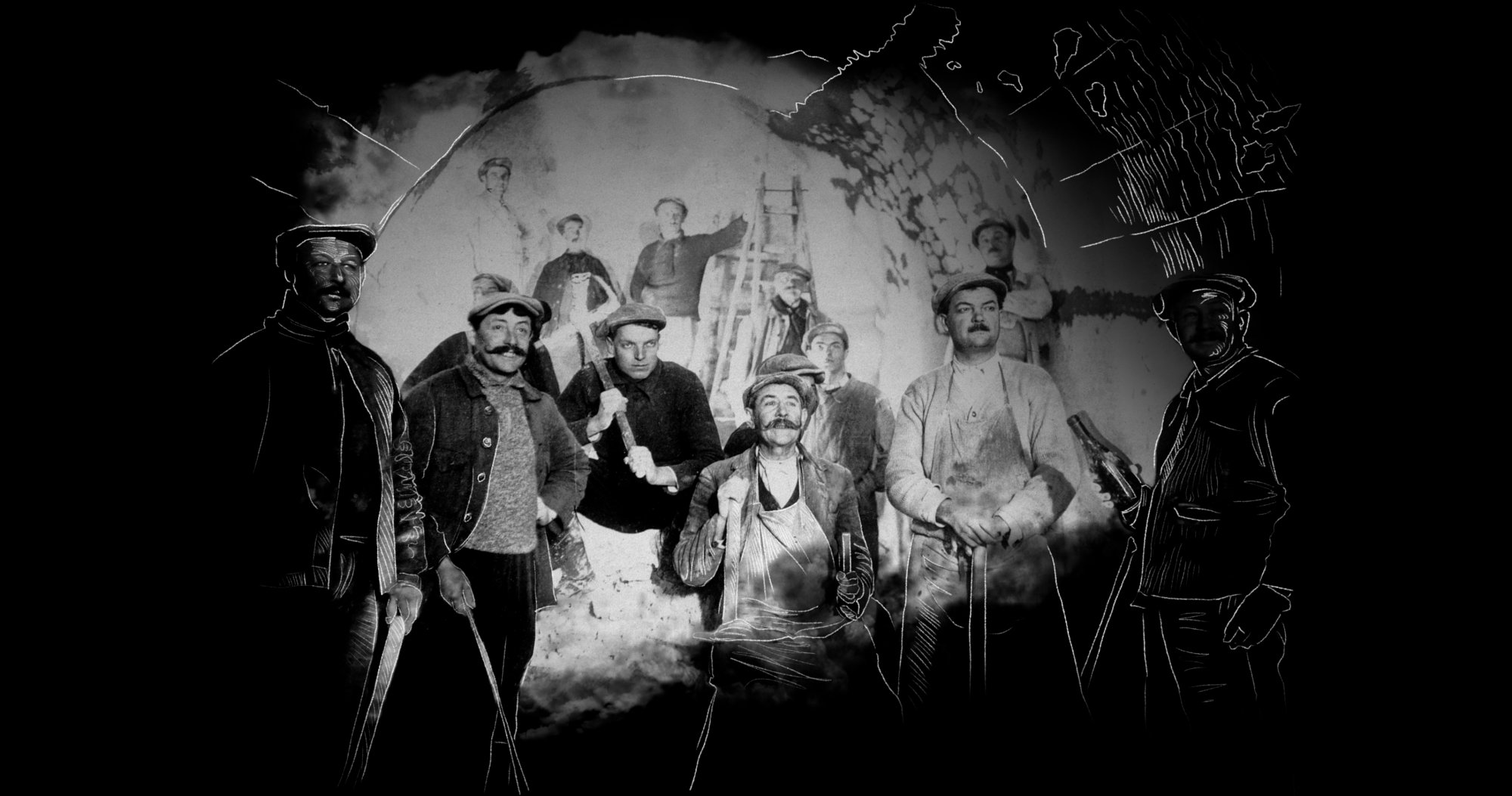 Travelling winegrowers
The rise
of the brand
Drawn together by their difficult beginnings, the members of the company scoured France for sales representatives and presented Mailly Grand Cru Champagnes at France's major wine fairs and exhibitions.
By the 1960s sales of MAILLY Grand Cru Champagnes had risen to an unprecedented level
Mailly Grand Cru Champagnes were now much sought after by a discerning clientele, served in all the most fashionable restaurants – Plazza Athénée, George V, Colisée, Tour d'Argent – and stocked by all the best wine merchants: Les Caves Pétrissans and Legrand Père et Fils, to mention but two.

The Post War boom was also the time that saw the brand make inroads into global markets, particularly North America where MAILLY Grand Cru Champagne became a favourite of revered New York wine merchant Sherry Lehmann.

That was fifty years ago and a lot has changed in the industry since then. Not so our business strategy, which remains unchanged, forever committed to making MAILLY Grand Cru Champagne a tangible reflection of the pride we take in our work.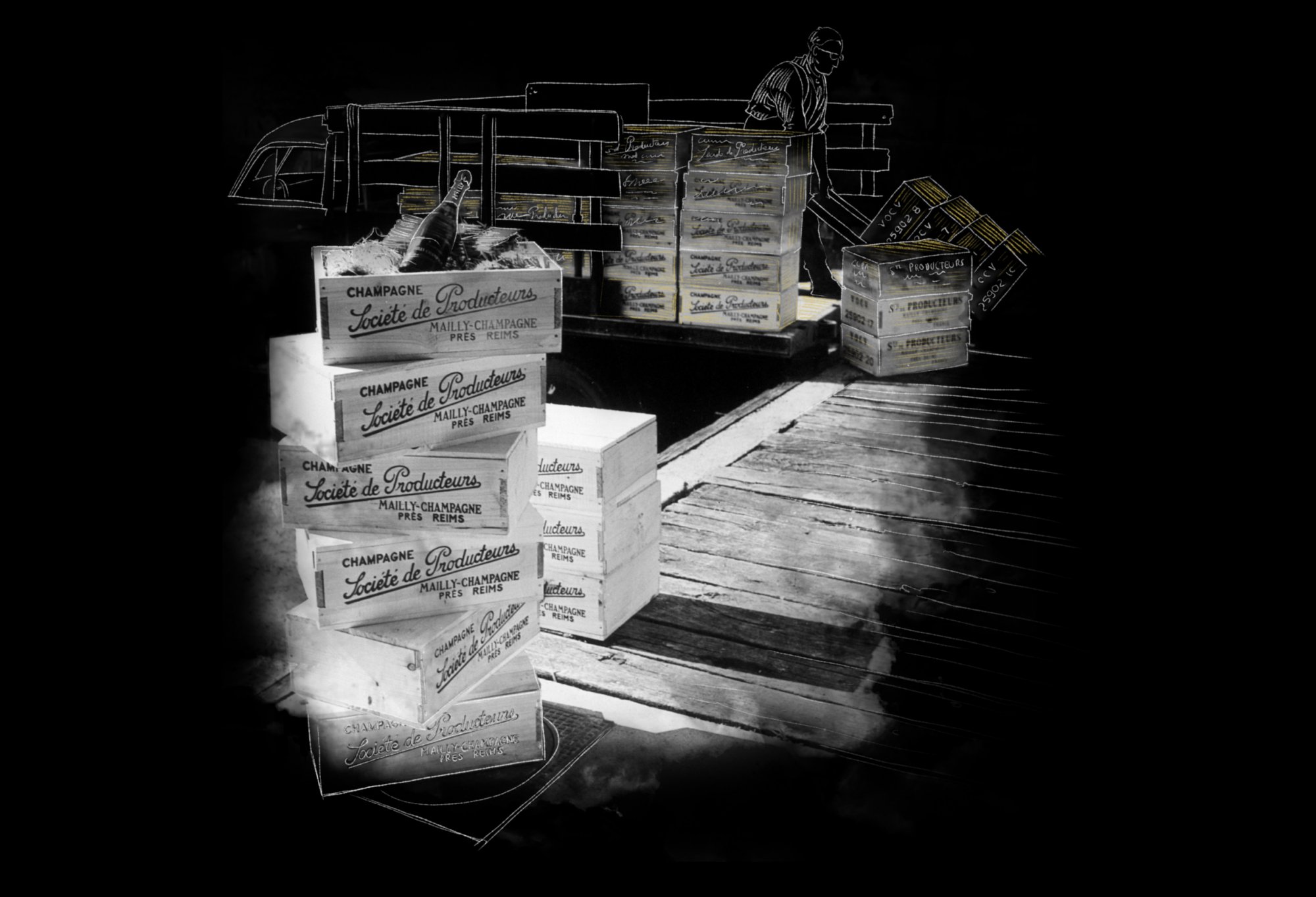 A now
emblematic
building
A glass, pavilion-style winery
building looking out over our vineyards. 
A glass, pavilion-style winery building looking out over the entire Champagne wine growing area, designed by architect Giovanni Pace at the turn of the Millennium "for the very first Champagne House that trusted in my abilities."
The original 1929 building stands within it, providing the inspiration for Pace's work that nods to Mies van der Rohe's Barcelona Pavilion.

Light is everywhere, suffusing a space where traditional design meets modern style: clean, uncluttered and exclusively built with noble materials such as blonde wood, stone and decorative wrought iron.
Over the years, Pace also rebuilt the vat room and barrel room, together with the reception area. 
MAILLY Grand Cru moves with the times, resolutely turned towards modernity and elegance.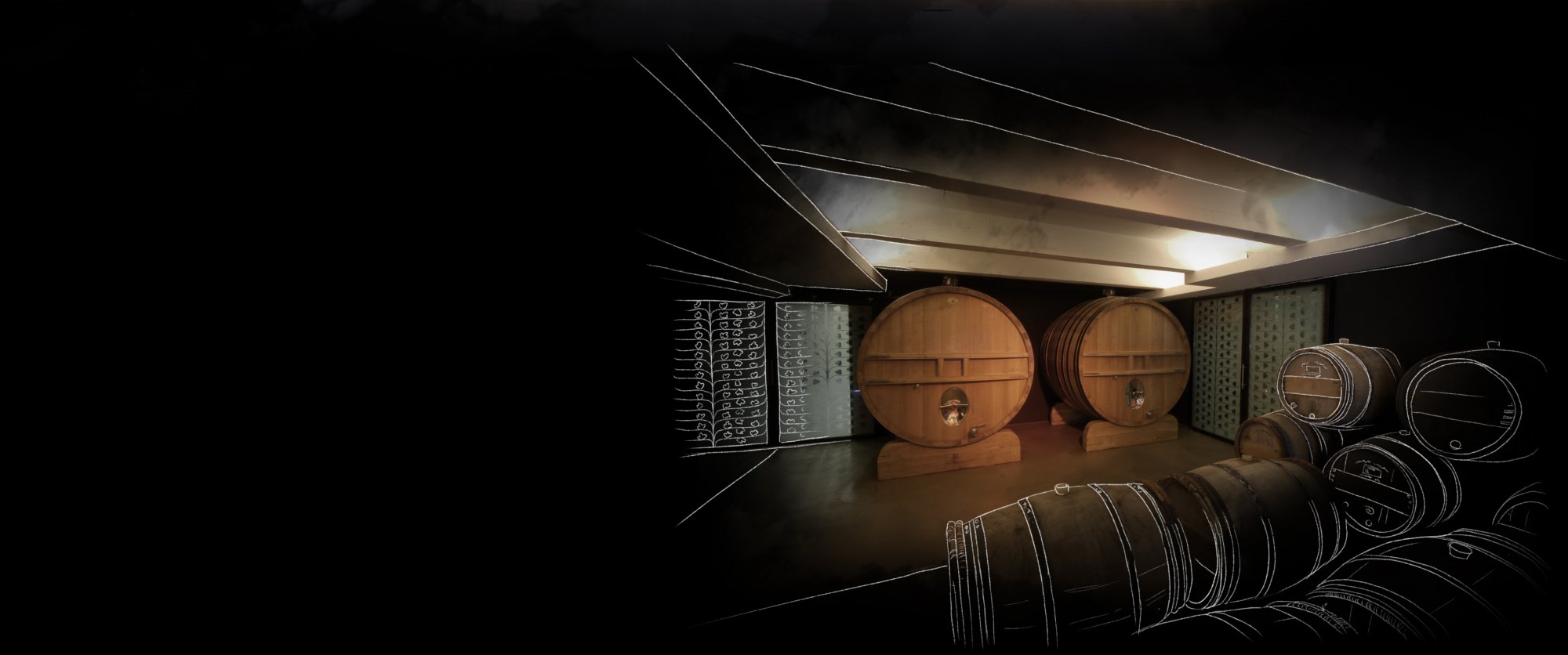 A global
wine
The present day
MAILLY Grand Cru continues to go from strength to strength, its fortunes as zealously safeguarded today as they have been since the beginning.
MAILLY Grand Cru currently has an annual output of 500,000 bottles of Champagne.

Mailly Grand Cru Champagnes are distributed in France by an exclusive network of wine merchants, sommeliers and restaurateurs.

Seventy per cent of our production is exported to more than 35 countries worldwide, through our exclusive importing agents.