Cellar
secrets
An artist's workshop
Grapes from selected parcels in our 35 lieux-dits are harvested, pressed and vinified separately in small tanks or casks.
Each parcel has its own unique expression, providing the Cellar Master with a range of exceptional still wines from the most recent vintage. And therein lies the key to successful blending: in this palette of aromas and nuances, made richer still by our impressive collection of reserve wines. These are still wines from more than ten different vintages, carefully matured in our cellars and classified according to year of harvest and variety. Reserve wines represent the backbone of our non-vintage Champagnes, ensuring a consistent style from year to year. 
Some of our cuvees are singled out by our Cellar Master for aging in oak barrels using the "solera" or "perpetual reserve" system:  a system of wine aging developed by the Spanish and Portuguese to produce wines of a constant average age. 
 
All of our wines are matured in the type and size of container best suited to their particular profile, aiming to bring out those complementary organoleptic qualities that make every blend more than the sum of its parts.

Successful blending does of course begin in the vineyards – in this case 35 different vineyard plots, each with its own subtle character that shows through in the wines. The art of the Cellar Master lies in composing a blend of still wines to create a cuvee that embodies all of those subtleties, and with it a range of Champagnes that voice the excellence of their terroir.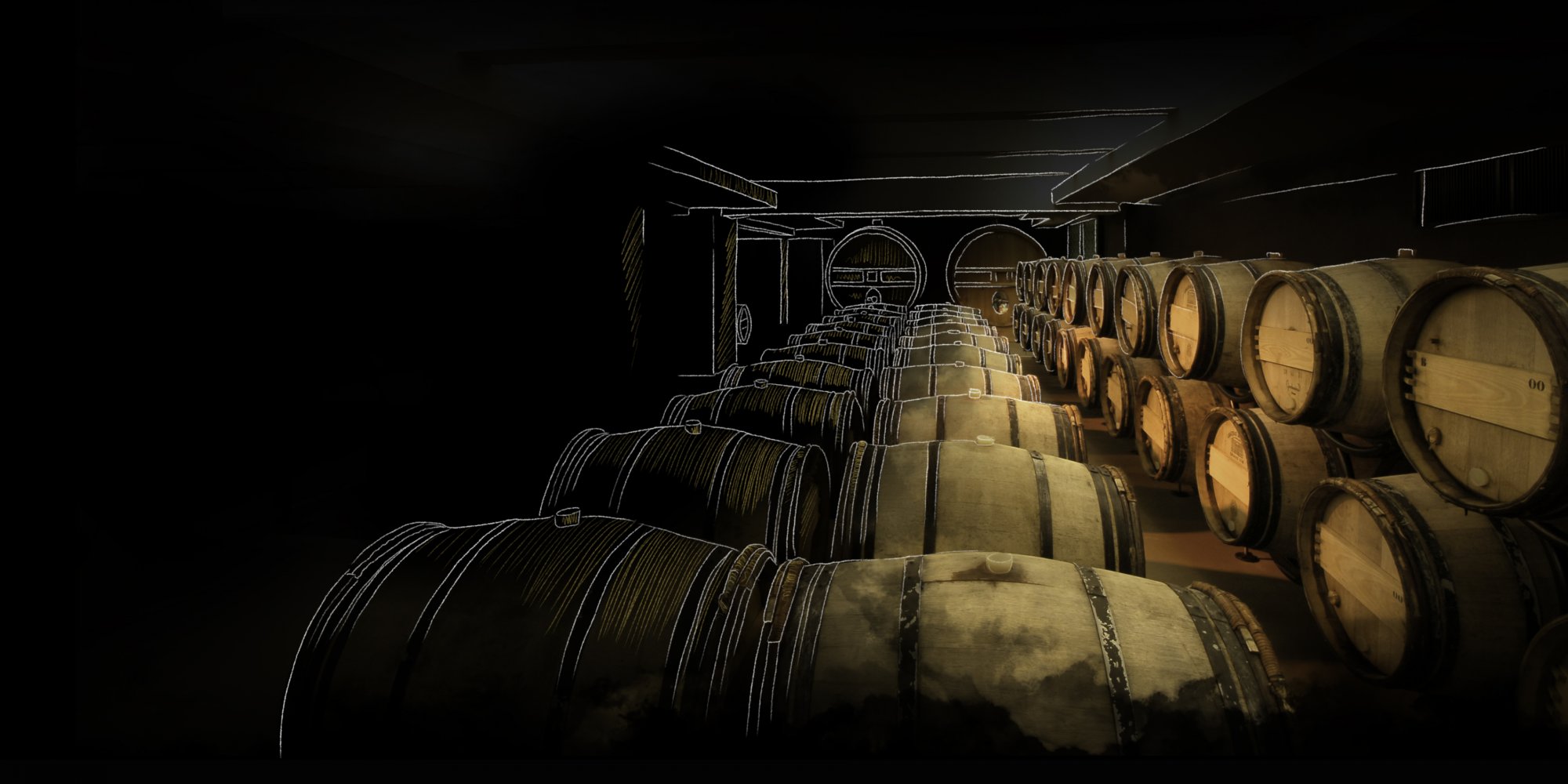 The finished cuvee is then laid to rest in our cellars, buried 19 metres underground in the cool, silent ambiance of our crayères.
And there it will remain for many years to come because it is here, in these historic chalk pits, that still Champagne wines "capture" their sparkle.