Our
commitments
Creative energy
from the living world
Mailly Grand Cru has always placed people and the preservation of its natural heritage at the heart of its economic development
Since 2021 all of our vineyards have been VDC (Viticulture Durable en Champagne)* and HVE (Haute Valeur Environmentale)* certified – a welcome recognition of our enduring commitment to sustainability and environmental management.
*VDC (Viticulture Durable en Champagne) : VDC certification is sponsored by the Comité Champagne and aims to apply the principles of sustainable development to Champagne winegrowing, focusing on the following: vineyard management; soil feeding; sustainable vineyard protection; biodiversity conservation; terroir and landscape enhancement; waste management; and reduction of the industry's footprint.
* HVE (Haute Valeur Environmentale) : HVE certification demonstrates a high level of commitment to the environment, most particularly in terms of biodiversity-friendly farming practices. The award process requires the careful monitoring of phytosanitary practices, fertiliser use and water management strategies.
Over the years, we have made huge efforts to improve our landscapes, soils and vineyards – for instance, by planting nearly 1000 metres of hedges in our vineyards, setting up beehives and also planting orchards.
Every year, we see increasing use of natural remedies such as plant infusions and herb teas; mechanical weeding in the row and cover cropping between vine rows have become routine; and chemical herbicides are gradually disappearing.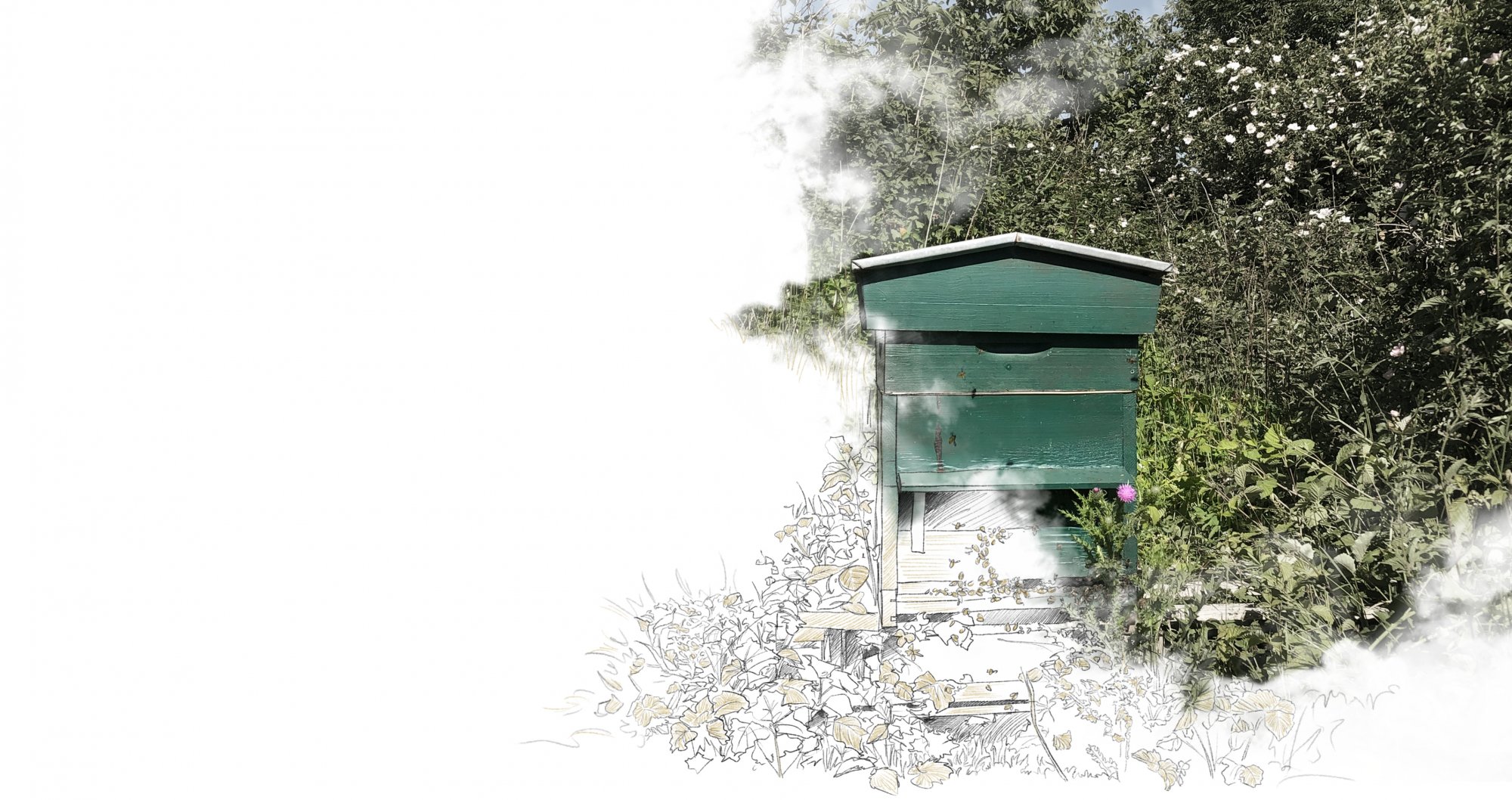 Sustainable,
thoughtful
winemaking
Champagne-making is a long and complex process that begins when the grapes arrive at the winery and continues right up to the release of the finished wine. The environment is uppermost in our minds at all stages.
One hundred per cent of our winery wastewater and by-products are treated and recycled for other purposes in line with the circular economy principles adopted by the Champagne industry. We also optimise our water consumption through improved cleaning procedures, water recycling and reclamation, preventing and/or minimising wastage.
As members of ADELPHE (eco-friendly household packaging manufacturers) we make an annual financial contribution to the recycling of French packaging materials.

Climate change is one of the biggest challenges for the 21st century – and as everybody knows, carbon footprint and local economic activity go together. The bulk of our solid waste is produced within a 50-kilometre radius of the winery (labels, foil capsules, bottles, boxes); we are meanwhile firmly committed to reducing energy consumption and improving the energy efficiency of our winery buildings.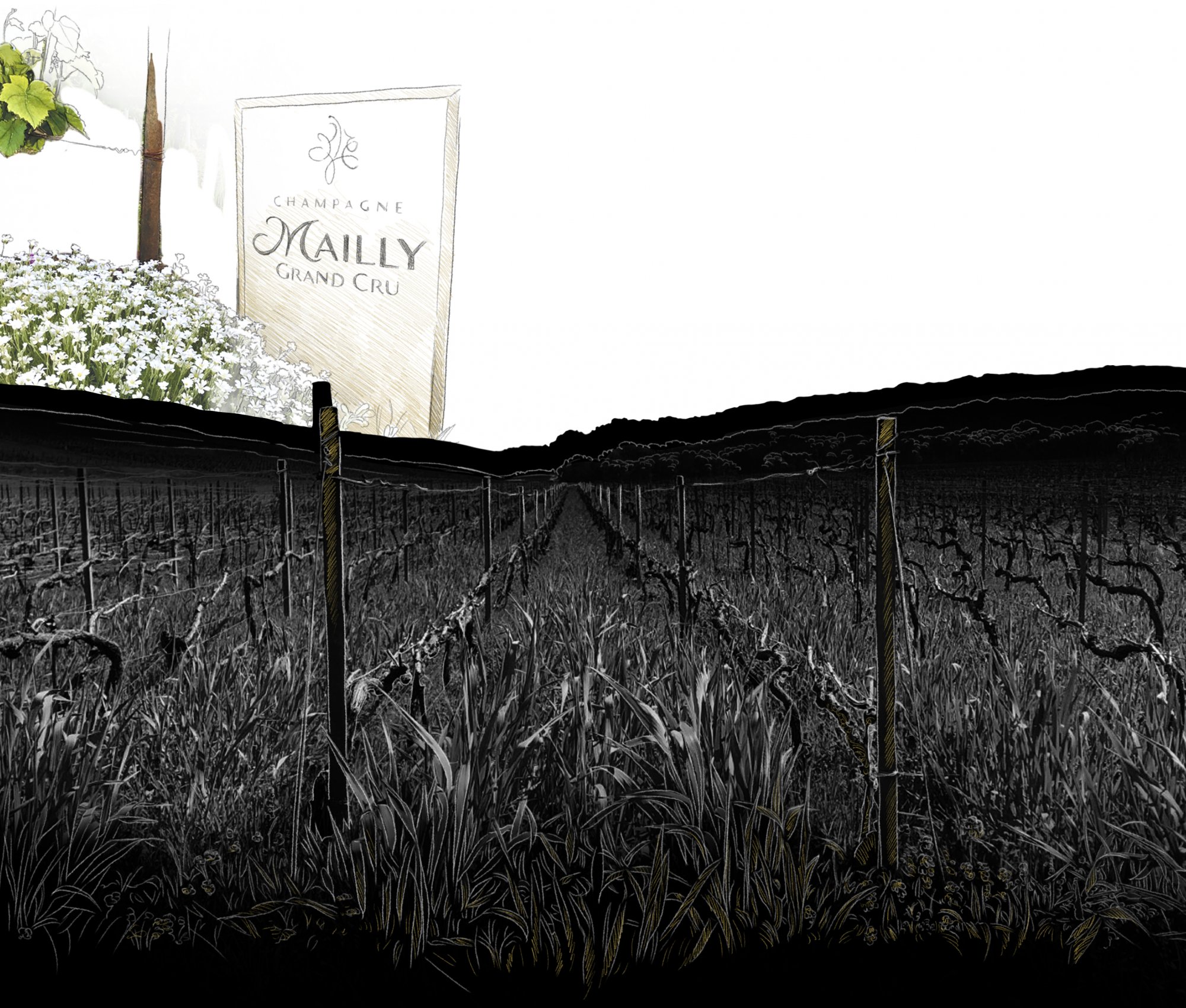 Going further
STOP HUNGER is a global non-profit network of more than 1,200 local NGOs.
Supported by its founding partner, the SODEXO global ecosystem of start-ups, its top priorities are to feed the most vulnerable, empower women and local communities, and respond to emergencies.
www.stop-hunger.org/en/home.html